Used
2016 Rossignol Terrain Kids/Youth Skis With Rossi Bindings A
$109.95
$249.95
(56% off)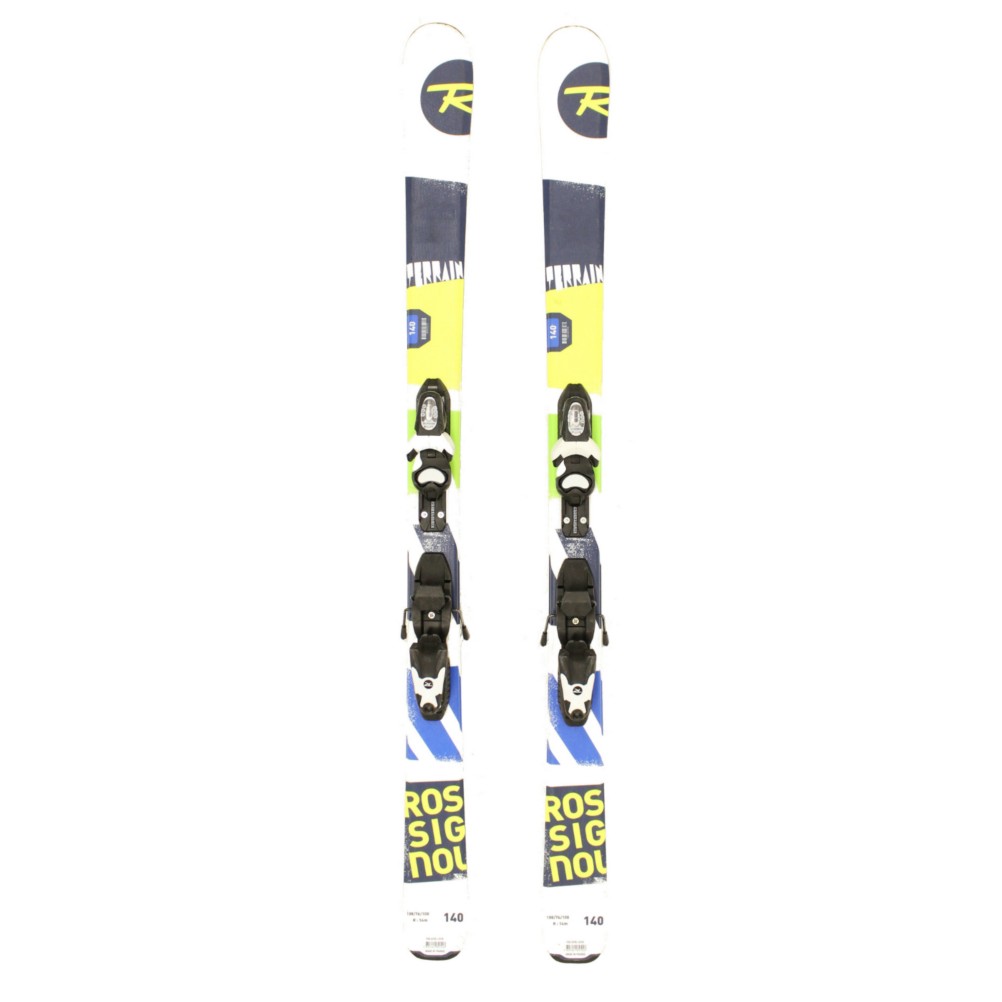 $109.95
$249.95
(56% off)
This model is no longer available.
Sku#: 482572P
This is a Used 2016 Rossignol Terrain Ski set with Rossignol KidX Bindings that adjust to fit various boot size range as shown below. Get your grom on the slopes and shredding like a pro in no time with the Terrain Jr Skis. These are a perfect platform for progression, offering enough forgiveness for a first timer but enough stability and edge hold for an aggressive intermediate. Allow them to graduate quickly from the pizza-plow and go straight to french fries and perfect S Turns when they click into the Rossi Terrain Skis. This Ski was used in a high end ski shop rental or lease program and is an A Condition Ski which means it will have light scratches and scuffs and chips no larger than 1/2 inch. The scratches etc will not affect the use of the ski, it is merely cosmetic. Please Note: These skis were only used for about 1 season, and are a Solid A Condition Ski.




Boot Size Range for the 68cm ski is 201mm-247mm with Rossignol Comp I Bindings, and all of the other sizes have a boot size range of 205mm-304mm with Rossignol Kidx Bindings.
The Tip/Waist/Tail measurement for each ski is as follows: 68cm-95/75/83, 128cm - 108/76/100, 80cm - 104/72/96, 92cm - 104/72/96, 104cm - 106/74/98, 116cm - 106/74/98, 128cm - 108/76/100, and 140cm - 108/76/100.
The Turning Radius for each length is as follows: 68cm-5m, 80cm - 5m , 92cm - 5m , 104cm - 7m, 116cm - 9m, 128cm - 11m , and 140cm - 14m.