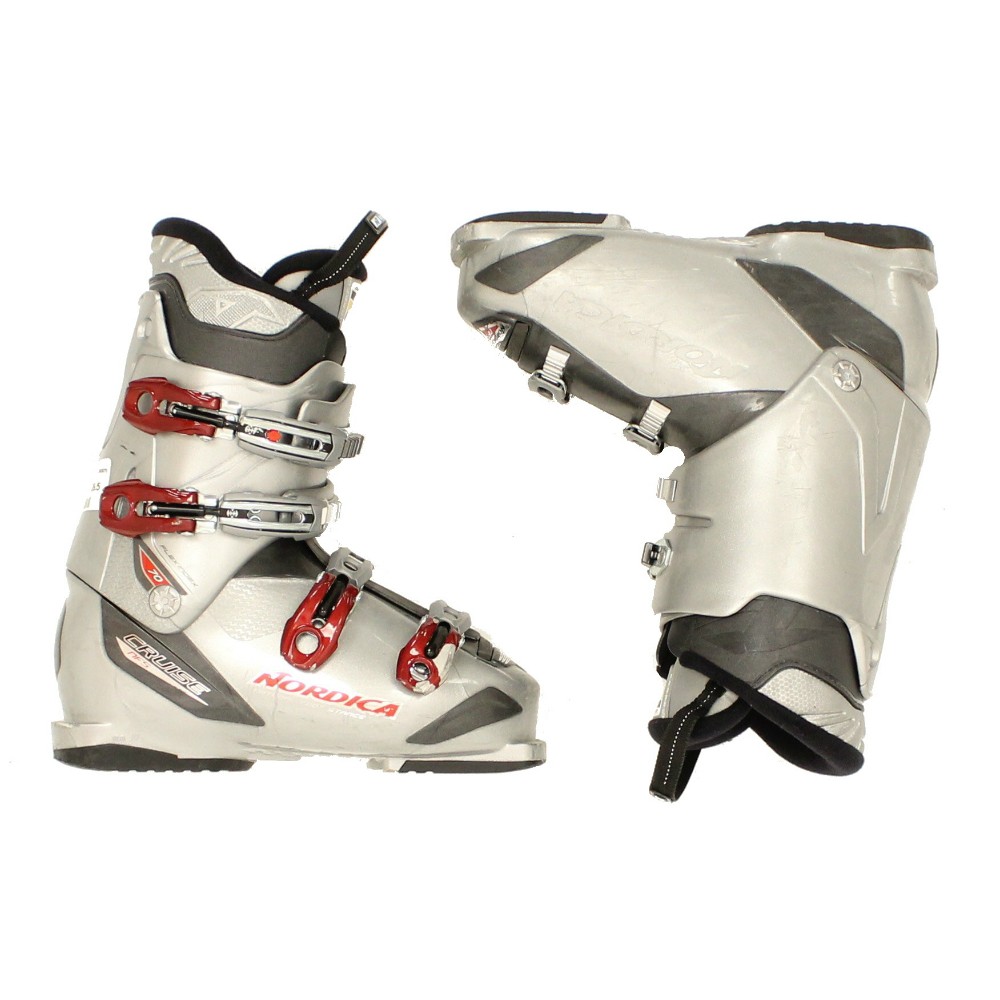 Used
Nordica Cruise NFS 70 Mens Ski Boots 8.5 SALE
This is a Used 2012 Nordica Cruise NFS 70 Mens Ski Boot Set. The Nordica Cruise 70 boots offer the top-level performance of the Nordica S race line with a wider profile and softer flex for additional comfort and a more relaxed ride. If you are looking for a powerful boot to help you progress, the Cruise 70 belongs on your feet this winter. Nordica is willing to completely redesign its boots to give you more comfort and precision; the natural foot stance design aligns the natural position of your feet with the correct ski orientation, so you do not have to fight your bodys natural positioning to keep your skis straight. When it is all added up, these unconventional but simple fixes give you more control over your skis and make long days on the hill more comfortable. The boot pictured is an actual boot in inventory, your set will be of same or similar condition. This boot was used in a high end ski shop rental and lease program and is a Pre-Owned Boot, it may have but is not limited to scratches, scuffs, tears, dirt, wear, size marker marks, rental company marks. Please Remember, boots are supposed to fit snug and securely NOT loose. Make sure to view our wide range of winter sports inventory in our Store.




MP to US Mens Size Conversion & Boot Sole Length: MP 26.5 = US 8.5 - 305mm, MP 27.5 = US 9.5 - 315mm, MP 28.5 = US 10.5 - 325mm
70 Flex Index, 104mm Last
4 Buckle System
Natural Foot Stance: NFS creates an abducted boot stance that allows the skier to initiate and release turns easily and efficiently, making skiing easier and more fun for skiers of all levels.